How it Works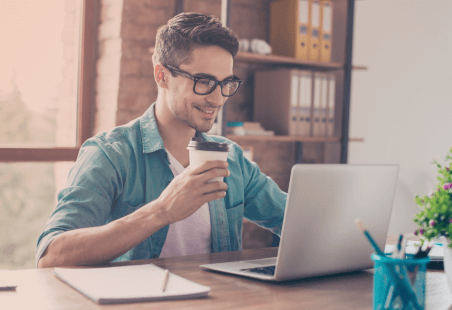 Mypayday.com is not a lender and therefore does not make short term loans or credit decisions. We are a loan connecting service where we connect consumers with independent third-party lenders. You register online from your home computer or any mobile device. Because the process occurs in real time, it's very fast. If you are connected with a lender you will receive an offer from that lender with the terms and conditions of the loan. If you agree to the terms (and you may decline them), the money could be available for your use as soon as the next business day.
Independent lenders have their own individual requirements that must be met, but typical minimum requirements include, but may not be limited to:
18 years of age or older
Valid checking or savings account with direct deposit
Minimum regular income of $1,000 per month
Not be a regular or reserve member of the Air Force, Army, Coast Guard, Marine Corps or Navy (or be a dependent of someone who is) serving on active duty under a call or order that does not specify a period of 30 days or fewer.
Please see our FAQ's for more information about the process.
Frequently Asked Questions
What is a installment loan?
This is a small (usually under $2,500), short-term, no-collateral, cash advance. It is backed by future income. This may be your next paycheck, a dividend or other type of regular income. It is paid back in a set number of scheduled payments. Use installment loans responsibly.
How does mypayday.com work?
mypayday.com is not a lender and does not make credit decisions. mypayday.com is a loan connecting service. We connect consumers who are looking for financial assistance with independent, third party lenders who may be able to provide a loan.
You begin by filling out the simple form. Your information is then shared with third party lenders who may make you a loan offer. You are under no obligation to accept the offer, but if you their own terms and conditions. Please consult these before accepting the loan offer. In particular, check for information on the APR, fees, renewal terms and consequences of non-payment.
If you have any questions about your loan, please contact your lender.
Does mypayday.com charge a fee to connect consumers with independent, third party lenders?
Registering with mypayday.com is free to you, the consumer. We are paid by independent, third party lenders for potential customer referrals.
Each third party lender will have its own fees, APR and terms. These charges come directly from the lender and not from mypayday.com.
These fees and charges will be provided to you at the time of the loan offer, if one is made. You are under no obligation to accept them. Your loan is accepted by you when you electronically "sign" the offer and send back to the lender.
Read all documents for the terms and conditions of the loan.
How much can I borrow?
Installment loans range between $100 and $2,500. You will make a request for a loan amount. If you receive a loan offer, it may not match the amount you requested. Loan offers may vary for several reasons including the individual lender, employment, income and other factors.
If approved for a loan by an independent third party lender, how quickly could I receive it?
The transfer to your bank account could happen as early as the next business day. Times will vary depending upon your lender and your financial institution. If you have additional questions regarding the transfer time, please contact your third party lender.
View more